Amador City's Winter Wine Waddle
We are excited to announce the return of Amador City's Winter Wine Waddle!
Ticket Sales close at midnight on 12/21/18
Click the picture to link to brown paper tickets
.
Winter Wine Waddle Stops:

1 - Wine Tree Farm (In the "Time for Tea" shop)
2 - Hotel Imperial
3 - End of Nowhere (Amador City's newest tasting room)
4 - Binz Tasting Room
5 - Small Town Wine Bar

Tickets are $50 and will include 5 drink Tickets for the above stops and $20 in Merchant Money to be spent at an Amador City Merchant.

Use your Merchant Money to get a last minute White Elephant or Holiday Gift.

(All Merchants that are open will be participating with the exception of Andre's)
Between now and then, stop by and stock up on some great deals for your holiday gifts and entertainment.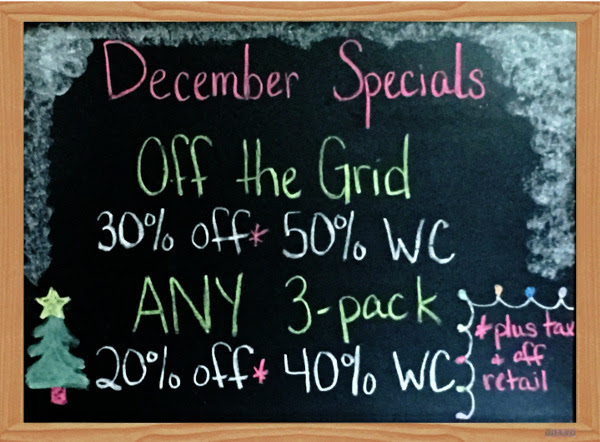 Copyright © 2018 Wine Tree Farm, All rights reserved.
You are receiving this email as you subscribed to Wine Tree Farm

Our mailing address is:


Wine Tree Farm

14467 Highway 49

PO Box 73

Amador City

,

CA

95601