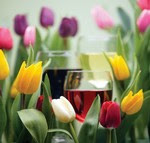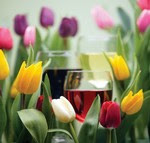 New Wines Released
2018 California State Fair Results


Start on Steiner Event~Sold Out


Zins on the Horizon
Mother's Day


Spring Lamb
---
With all the rain we are having our ponds are full, the flowers are blooming and the Deaver green is beautiful. Bring the family and enjoy the day at Deaver Vineyards!
New Wine Releases
Peach Sparkling
Late Harvest Zinfandel
2018 California State Fair Results
We entered 7 wines and received 7 awards.
2015 Ten Zins-
Double Gold, Best of Class of Varietal, 99 Points

(Please note 2015 Ten Zin is not released yet. Release dates are as follows:

April 25th

for Wine Club ~

June 1st

for General Public)
Deaver's Blend-
Gold, Best of Class of Varietal, 95 Points
Angelica Port
(White Wax)
-
Gold, 95 Points
Late Harvest Zinfandel-
Silver, 93 Points
2015 Petite Sirah-
Silver, 93 Points
(Not released)
2017 Viognier-
Silver, 88 Points
2017 Sauvignon Blanc-
Bronze, 85 Points
(Not released)
---
S
OS Wineries: Spring Into Zin!~

April 14, 2018
~Sold Out
We will have another Start on Steiner event in August.
---
---
Mother's Day~

May 13, 2018
~Sandwiches
Looking for something special to do on Mother's Day?
Join us at for our annual Mother's Day on the Deaver green.
We are doing it two ways this year, the traditional Deaver way: order
sandwiches and leave the rest to us.
All lunches include

Potato Salad

,

Chips

,

Cookie

and a bottle of

Water

. ​
Please order your sandwiches, when finished ordering, go to checkout, scroll down to ORDER NOTES, enter first name with meat, cheese and bread choice for each sandwich ordered.
Sandwiches will have condiments on the side so you can build your own special sandwich.
Ham

–

Choice of Cheese and Bread at checkout


Pastrami

–

Choice of Cheese and Bread at checkout


Roast Beef

-

Choice of Cheese and Bread at checkout




Turkey

– Choice of Cheese and Bread at checkout
Cheese selection: Swiss, Cheddar, Pepper Jack
Bread selections: Wheat, Sour Dough, Swirl Rye and Sweet French Roll

Please note: a minimum of two sandwich orders per table reservation to hold a table.
Each sandwich is $15.00 per person.
Have any dietary requests? Feel free to let us know and we will do our best to accommodate you.
We will be offering our Deaver Mimosas (Peach Sparkling & Orange Juice) available by the carafe in the tasting room.
Make it even easier and pre-order wine online when ordering your lunches.
(Please remember no other alcohol besides Deaver wine may be consumed while on Deaver grounds)
---
Mother's Day~

May 13, 2018

~Tables Only
Reserve your table for $10.00

(per table) and bring all your own goodies.
(Max of two pi
cnic tables per reservation, only 10 tables available total)
We cannot guarantee that there will not be any open tables if you do not reserve them.
Reserve now
---
Deaver Spring Lamb
Lamb is here!
Please call or
email
to let us know you are coming so we can make sure we have your lamb on site.
We just found out that there will be another harvest of lambs so if you would like to order lamb and did not get your order in before, please let us know by

April 15th

.
You can also order and pay online
!
Visit our

website

for a complete calendar of events.

If you received this email and did not subscribe you can unsubscribe by
clicking here
.
If you want to update your email preferences
click here
.