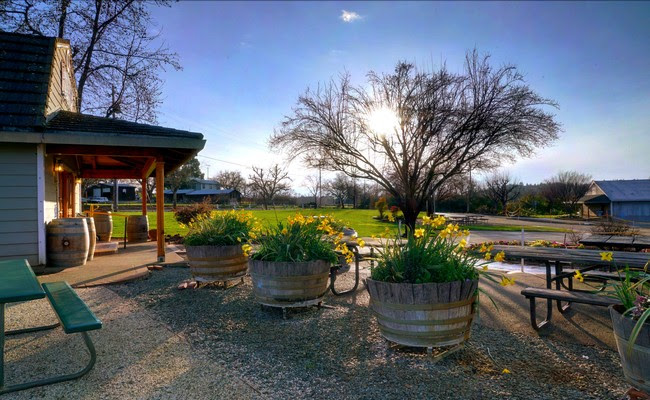 Thank you Sharon Von Bokern for the beautiful photo!

Easter

​Spring Lamb

Low Inventory Wines
---
Behind the Cellar Door

March 4 & 5, 2017

~This WEEKEND
Start your day at Deaver by picking up your event glass and receive a fun gift.
Enjoy barrel tasting, library wines, create your own chili bowl with toppings galore, all while enjoying music from "Route 88" band. Be careful you just might want to dance!
For tickets and more information
amadorwine.com
Spring into Zin~

April 8th
Spring has sprung and it's time to celebrate! Amador County is home to some of the oldest Zinfandel vines in the country, many of us here on Steiner Road use old vines to produce the most decadent wines. Each of the 9 wineries will feature a minimum of two different Zinfandel selections ranging from old vines to blends to library releases that will be exquisitely paired with unique small bites. This will be a true celebration of Zin! We invite you to explore the wineries of Steiner Road and discover the finesse, elegance and diversity of this unique terroir. Tickets are $20, which include an exclusive Start on Steiner logo glass, a minimum of 2 pairings at each of the 9 wineries and exclusive pass holder wine specials.
Please RSVP to Jennifer Hunt at 209-245-6979 ext. 217 or

Jennifer@renwood.com
Space is limited and tickets will go quickly.
All attendees must be 21 years of age or older to attend.
We apologize but due to the adult nature of the event, we will not be able to accommodate minors or children.
Easter~

April 16th
We are open regular hours

10:30-5:00

. Bring the family up with a picnic and enjoy the Deaver Green!
Deaver Spring Lamb~Just in time for Easter
It's almost that time of year again! Deaver lamb is free range and sold by the half or whole. Full of mouthwatering flavors, you will be reluctant to share such a delicacy with your friends and family.
Look for release date and prices online soon!
Low Inventory Wines
Do not wait too long, these wines will be gone.
Pomegranate Sparking

~5 Cases
2015 Chardonanny with an Attitude~5 Cases
2012 Sangiovese

~12 Cases
2012 Signature Zinfandel

~11 Cases
Please remember: while on our grounds only consume alcoholic beverages purchased at Deaver Vineyards.
This is a requirement of our ABC license.
Visit our

website

for a complete calendar of events.